MetroAtlanta EMS Academy
The MetroAtlanta EMS Academy is a consortium between Kennesaw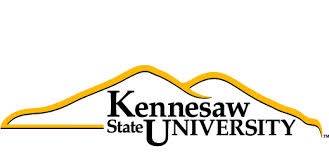 State University-WellStar School of Nursing and MetroAtlanta Ambulance Service. The consortium was developed to provide working EMS professionals the opportunity for educational development and growth by providing access to quality instruction, education and practical training courses required to pass the National Registry of EMT Paramedic certification exam.
Community First Aid/CPR/AED training courses and professional continuing clinical education and refresher courses for EMS and other healthcare professionals are also provided at the Academy.
For more information or to sign up for a class:
Public Training Classes
Professional Training Classes
EMT-Recruit Application
AEMT Course FAQ
Paramedic Training Course
2019 CoA Pass & Retention Reporting
The Paramedic Class is offered annually and will prepare the student with the knowledge and skills required to operate as a Nationally Registered EMT-Paramedic. The Paramedic Training Course is not currently open to the public. Students employed full-time with Cobb County Fire Department, Marietta Fire Department, Smyrna Fire Department, Paulding County Fire Department, and Metro Atlanta Ambulance Service may be sponsored into the program by their department. All applicants must take a proctored written entrance exam and score 70 or higher to eligible to interview for the class. Scholarships may be available. You should check with your department training and education staff.