Certification Process
MetroAtlanta Ambulance hires licensed Georgia Medics at the EMT-Intermediate and Paramedic levels. Out-of-State- professionals wanting to work in Georgia that possess current certification by the National Registry of EMTs, but not a Georgia EMT or Paramedic License, must complete a Georgia Out-of-State Application for Licensure.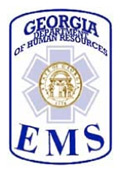 Georgia requires the following documentation be submitted
with the Out-of-State Application:
Copy of current NREMT-Basic, NREMT-Intermediate, or NREMT-Paramedic wallet card
Documentation attesting to current CPR credentials
Documentation attesting to current ACLS credentials if applying for EMT-Paramedic
Copy of high school diploma or equivalent
Proof of completion of a state approved course
Documentation verifying 18 years of age
Current national criminal record history report generated no earlier than twelve (12) months prior to submitting an application for licensure
Passed Advanced Tactical Practitioner written exam and hold current credentials. ( ATP applicants only)
Cashier's check or money order, drawn on a United States bank, made payable to the "Georgia Department of Community Health" for the appropriate level of licensure: EMT-Intermediate $75.00, or EMT-Paramedic $75.00
Obtaining Certification
Certification/Licensing is required to work as an EMT Intermediate or Paramedic in Georgia. Individuals must pass the National Registry EMT-administered EMT-Intermediate or EMT-Paramedic examination before he or she will be granted a certificate/license by the State of Georgia.

The following is required to become certified as an EMT-Intermediate or EMT-Paramedic by the State of Georgia: 


EMT-Intermediate:


Attend a state approved EMT course
Pass the NREMT-Intermediate exam
Apply for certification by the State of Georgia using the results of your NREMT-Intermediate exam
EMT-Paramedic:


Current certification/license as EMT-Basic or EMT-Intermediate
Attend a state approved Paramedic course
Perform clinical rotations which may include time in the emergency department, intensive care unit/critical care unit, operating room, labor and delivery, behavioral health, pre-hospital environment and other areas.
Pass the NREMT-Paramedic exam
Apply for certification by the State of Georgia using the results of your NREMT-Paramedic exam 


To maintain certification the EMT-I and Paramedics must earn continuing education units (CEU's) and must recertify every two years. In order to maintain state certification, an EMT must earn 24 hours of CEU's and be certified in CPR. EMT-Paramedics must earn 40 hours of CEUs and be certified in CPR and Advanced Cardiac Life Support (ACLS). Individual EMS agencies may require more training and continuing education requirements before their EMTs or Paramedics are allowed to practice under the license of their medical director.
For more information Contact the Georgia Office of EMS & Trauma at 404-679-0547 or go to http://ems.ga.gov