Special Operations
MAAS Special Event Operations supports the delivery of advanced pre-hospital care during unusual or high risk situations and disasters as well as at local public events where large crowds gather.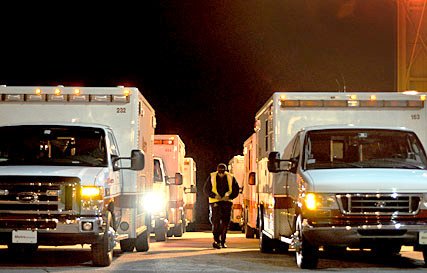 The Special Event Operations Teams work with local public safety agencies, public health and the state office of EMS and Trauma in preparing our agency professionals and Citizens' Emergency Response Teams (CERT) to respond to unforeseen events.
MAAS Disaster Response Teams (DRT) also stand ready to deploy when needed to assist in communities outside the company's primary response area. Our Special Event Medical Teams provide coverage at local athletic events, association conferences, parades, road races and other events where large crowds gather to ensure the safety and wellbeing of those attending. Our Special Event Operations Teams are an important part in delivering on our mission to provide excellence in patient care and customer service to the communities that count on us for their pre-hospital care.
Please contact the MAAS Special Operations Department at 770-693-8426 regarding Special Event Details and how you could have paramedic coverage at your next event.