Safe Kids

MetroAtlanta Ambulance is the lead agency for Safe Kids Bartow County.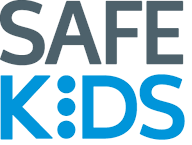 MetroAtlanta Ambulance Service collaborates with other organizations through Safe Kids Worldwide and Safe Kids Georgia to provide injury prevention education.
Programs include topics on Child Passenger Safety, Pedestrian and Bike Safety, Water Safety, Home Safety, Poison Prevention and Fire Safety.
Safe Kids Bartow is a member of Georgia's statewide coalition, Safe Kids Georgia allowing us to reach more people, more often. The statistical data is proving we are saving lives and producing amazing outcomes that are making our communities a safer place for our children.
Safety Information
To learn more about Child Safety Laws and to download factsheets and safety tips on a variety of child safety subjects go to www.safekids.org
---
Car Seat Inspection Appointments
Safe Kids provides free car seat inspections by Nationally Certified Passenger Safety Technicians. For more information and to schedule an appointment at a Safe Kids Car Seat Inspection Station in your area click on the buttons below: