9-1-1 Emergency Ambulance
9-1-1 service is a vital part of every community's emergency response system and communities in Georgia depend on MetroAtlanta Ambulance Service to provide responsive and reliable 9-1-1 ambulance transportation when they need it.
Developing a public/private partnership for EMS response that benefits all stakeholders has proven to be a successful, cost-effective solution for governments with large populations demanding economy, efficiency and benefit to the public welfare. MetroAtlanta Ambulance has a positive track record, along with the experience and professional expertise, to develop a successful model that can meet the ambulance needs of a growing community without placing an undue financial burden on those being served.
In a successful public/private partnership with local government agencies, MetroAtlanta Ambulance Service is able to provide economical and highly efficient 9-1-1 Advanced Life Support-Emergency Medical Service and Disaster Response for counties in the State of Georgia.
MetroAtlanta Ambulance Service is a current 9-1-1 provider for Bartow, Cobb and Paulding County, Georgia.

In an EMERGENCY, always DIAL 9-1-1.
---
"The prompt actions and response of this crew allowed a critical patient to receive rapid and appropriate treatment. The door-to-balloon time for this STEMI patient was 49 minutes! Saint Joseph's appreciates the outstanding teamwork, communication and clinical skills that your team provided to ensure the quality care for this patient."
–Ms. Sara Mosley, RN, MS, Performance Improvement Coordinator Patient Safety and Quality
Saint Joseph's Hospital
---
System Management
The nucleus of MetroAtlanta Ambulance operations is the Communication Center. All MetroAtlanta resources are deployed, dispatched, tracked and monitored by a team of certified Emergency Medical Dispatchers with hundreds of hours of training. Our EMD Dispatchers utilize state-of-the-art technology to schedule transfers, deploy resources and ensure a quick and safe response to all requests for service.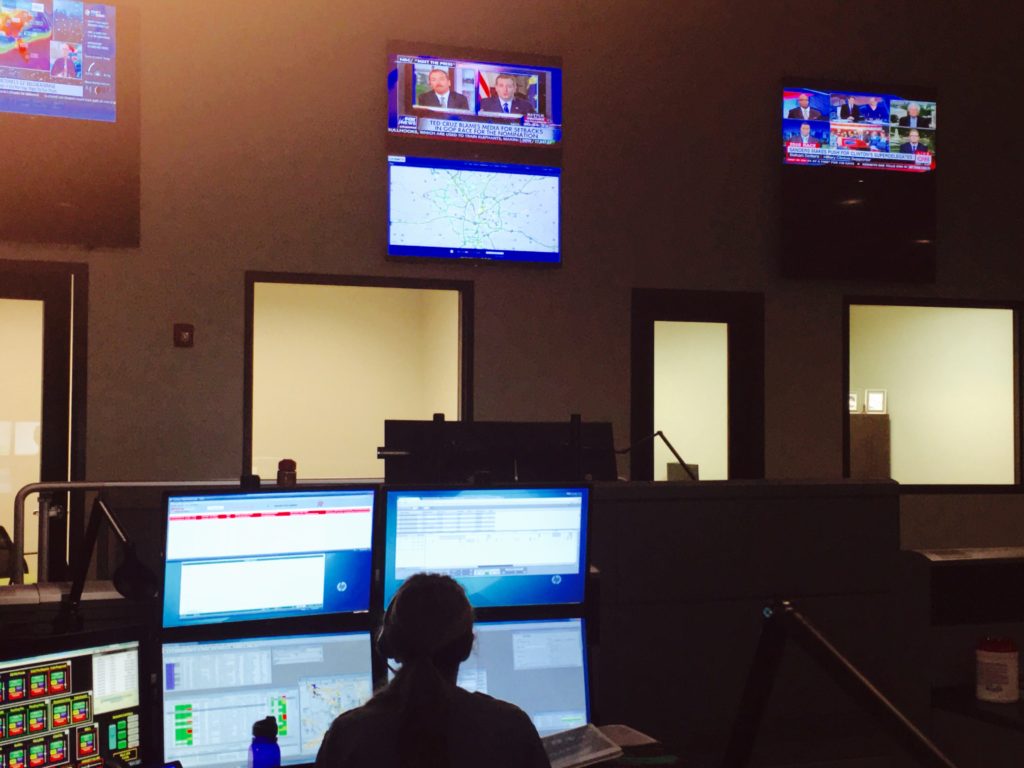 A call from any of four 9-1-1 Public Safety Answering Centers in Bartow, Cobb, or Paulding County requiring an ambulance is quickly transferred to the MetroAtlanta Communication Center, where EMD-Certified Dispatchers quickly determine and dispatch the closest ambulance. The County 9-1-1 center dispatches local Police and Fire Rescue to the scene to provide safety, medical first response and extrication.
Non-emergent requests for medical transfers are received directly by phone, fax or internet into the Communication Center, where an EMD-Certified Dispatcher schedules the patient for transport.
MetroAtlanta Ambulance utilizes a Computer-Aided Dispatch (CAD) System to capture critical information. This Windows™-based system, designed specifically for the Emergency Services Industry, allows our Dispatchers to efficiently manage our available resources throughout the system. The CAD also collects and stores a variety of valuable statistical data that is evaluated daily by the operations management team.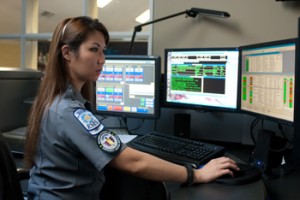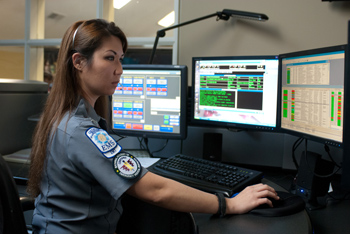 Computer laptops and on-board mobile data terminals in each vehicle complete a totally paperless system and allow wireless links of information between our Communication center, our vehicles, our monitoring equipment, our billing center and the destination hospitals. It is a fully-integrated data management system that gathers and centralizes the information.  This allows us to link the entire pre-hospital chain of events into a single system offering the most efficient way to effectively manage our business and clinical operations. The system in place reduces duplication of processes and simplifies data sharing, while increasing efficiency of our resources, data accuracy and data security.
Our Emergency Dispatchers, System Status Managers and our operations management team continuously analyze call data from the CAD and use it to improve our operational performance. MetroAtlanta utilizes a fluid deployment plan to strategically position ambulances throughout the service area.  By analyzing call data we can adjust our deployment of vehicles based on historical call demand. With reasonable accuracy, we can predict where our next call is likely to occur and move our resources into the area in anticipation of the demand.
Technology is only as good as those that use it and our System Status Managers and EMT/EMD Certified Dispatchers all receive a comprehensive orientation, on-going training and quality performance feedback to ensure they maintain the skills required to efficiently run the one of the state's largest private ambulance companies.
Service Area
MetroAtlanta Ambulance Service is the designated ambulance provider responsible for responding to 9-1-1 Emergency requests for ambulance services in Bartow, Cobb and Paulding Counties in Georgia, including the cities of Acworth, Adairsville, Cartersville, Dallas, Emerson, Euharlee, Hiram, Kennesaw, Kingston, Marietta, Smyrna and White.
Contract Alternative transportation, along with Basic and Advanced Life Support Ambulance Service, Critical Care Ambulance Service and Specialty Care Transport Service, is provided to hospitals and other healthcare facilities throughout the greater-Atlanta area and north Georgia.