Careers
Metro Atlanta Ambulance has been recognized as one of the most respected ambulance service providers in the state and an employer of choice in Georgia. Each of our team members engage in meaningful and challenging work in an inclusive and employee centered work environment. Through comprehensive training, continuing education, professional development and a commitment to clinical quality, our staff is able to deliver excellence in patient care and customer service.
Apply & View Current Openings
If you are ready to make an investment in a fulfilling career and join an elite group of EMS care providers we are looking for individuals like you. Let's get started!
Work-Life Balance
We understand the importance of Family and having a healthy Work-Life Balance. Our health and financial benefits, paid time off, paid continuing medical education, paid professional development and free tuition to our EMS academy programs are available to all employees and designed to provide you peace of mind, provide time with your family and time to continue to advance in your education.
Health Benefits
In addition to industry leading compensation, MetroAtlanta Ambulance offers a value added benefits package to all full time employees including their eligible dependents and spouses.
Full Time, Hourly & Salaried Employees Benefits
Medical
Dental
Basic Life and AD&D
Vision
Short Term and Long Term Disability
Term Life Insurance
Accident Insurance
Cancer Insurance
Time off Benefits
Vacation
Personal/Sick Days
Leave of Absence
Jury Duty
Bereavement
Maternity/Paternity Leave
Community Service Day
Education Benefit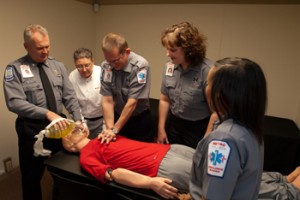 Full time employees have the opportunity to advance their level of EMS licensure by attending courses at the accredited MetroAtlanta EMS Academy tuition free. Course offered at the academy include EMT, AEMT, Paramedic and CCT Paramedic. Certification courses in Healthcare Professional Basic Cardiac Life Support, Advanced Cardiac Life Support and Pediatric Advanced Life Support are also available at tuition free. Online Continuing Education is provided so you can complete most mandatory training and license recertification requirements at your pace and on your timeline.
Retirement Plans
Employee Assistance Programs
EAP – the Employee Assistance Program has professionally trained and qualified counselors ready to help deal with issues related to work, family or finances. The EAP is available to all employees.
CISM – the Critical Incident Stress Management program consist of crisis intervention team members readily available to provide support for those who have experienced a traumatic event.  The CISM program is an adaptive, short term psychological helping process that focuses on an immediate and identifiable problem and is in place to mitigate the impact of an event, accelerate the recovery process and assess the need for additional or alternative services. CISM is available to all employees.
Workplace Culture
We work in an environment that values safety and innovation and accepts human error for what it is. A culture of proactively identifying risk and putting control measures in place to mitigate concerns. A culture of shared responsibility and innovation where we consistently attempt to stay on the cutting edge of industry trends and developments. A culture where discipline is linked to intentional, inappropriate and reckless behaviors.
---
Social Responsibility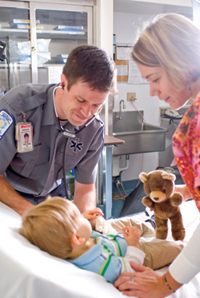 MetroAtlanta Ambulance strives to be an important corporate partner in our communities. Our belief and understanding is the health, safety and educational quality of a community has a direct impact on the economic viability and quality of life. We strive to be a part of the overall solutions addressing these issues.
Our Company and staff are encouraged and actively engaged in volunteerism including gifts of time, treasure and talent. Company representatives serve in leadership roles on Boards and Committees of local nonprofit organizations, civic clubs, chambers of commerce, and recreational programs all working to make our community a health, safe and overall better place to work, live, play and raise a family. Working together with others we are effectively changing lives for the better.